TRIACTIVE AMERICA OUTDOOR FITNESS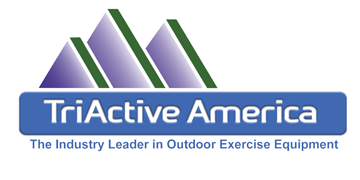 TriActiveAmerica is one of the pioneers in designing and fabricating durable outdoor exercise equipment.
You can rely upon Triactive America's experience to provide you with what is needed to turn the outdoors into a perfect outdoor gym experience. All aspects of outdoor fitness – cardio, strength, balance, coordination, and flexibility – can be enjoyed within the TriActive America fitness offerings. All products are manufactured in the U.S. for optimal exercise function, safety, and easy assembly and installation.
Project Example: BRYAN CLAY EXERCISE PARK, DIAMOND HEAD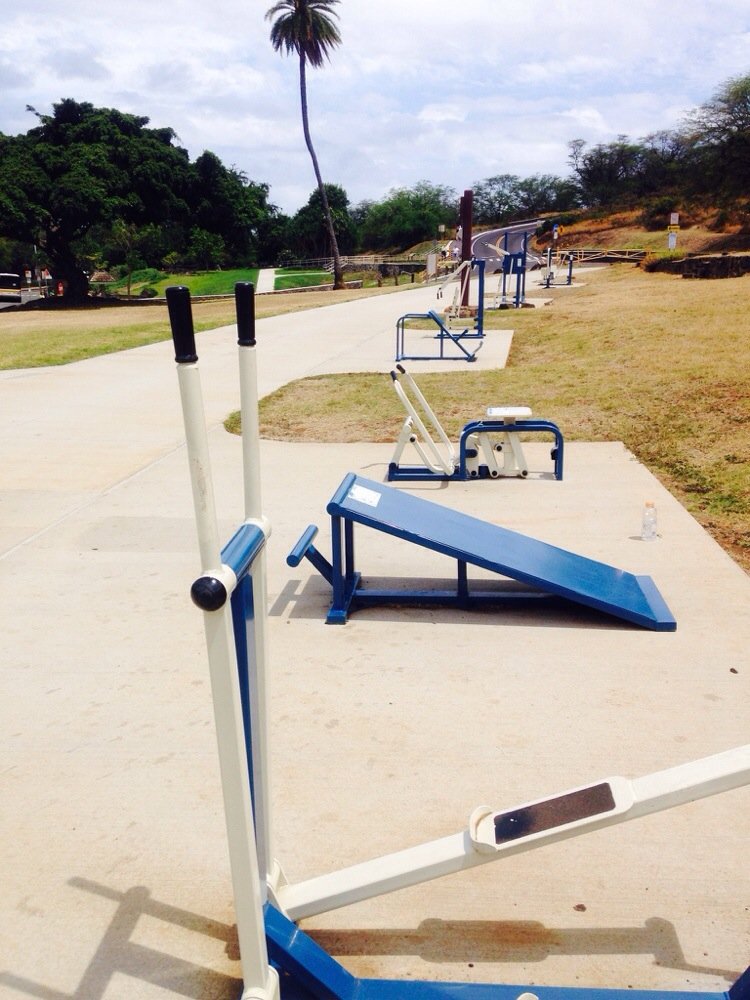 The Fort Ruger Pathway on the mauka side of Diamond Head now offers an exercise park that features a pull-up bar and other fitness equipment.
It's being named after Bryan Clay, an Olympic decathlon gold medalist from Hawaii.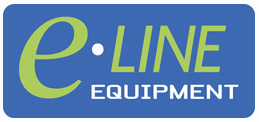 Leading edge premium line, innovative design features
19 pieces 100% made in America
Fabricated from recycled steel
superior protective coating to handle Hawaii's salty air
10-year warranty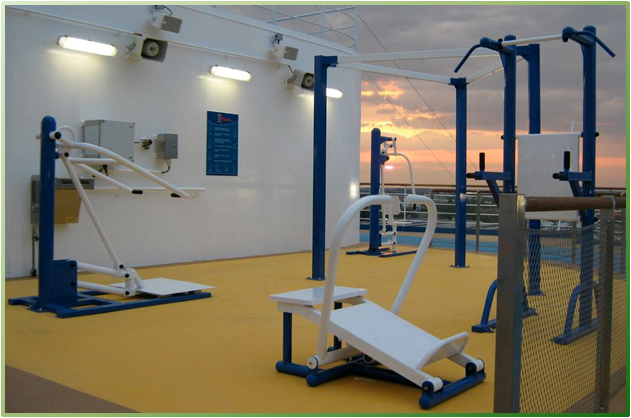 39 individual pieces covering every type of exercise
Flexibility, cardio, strength, balance and core
Excellent value for our customers, especially for those on a budget
Powder coated in the U.S.
5-year warranty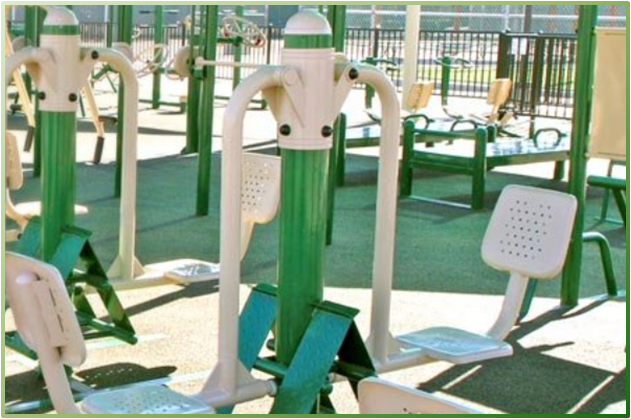 Fitness Packages
TriActiveAmerica's fitness experts have taken the guesswork out of deciding which products are right for your needs. From a kid-friendly education exercise arrangement to the perfect fitness trail to a military exercise series, they have worked with fitness experts to create fitness packages to meet every need. Please contact us if you have any questions regarding design, installation, or which products are appropriate for your project.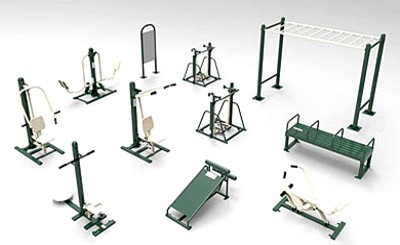 Boot Camp Basic Package
10 pieces of equipment and a custom designed showboard with a JSE fitness curriculum.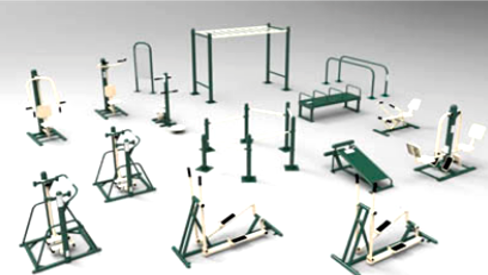 Boot Camp Complete Package
Includes 14 pieces of equipment and a custom designed show board with a JSE fitness curriculum.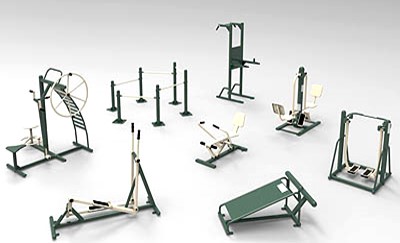 Outdoor Gym Package
Ideal for anyone seeking an outdoor fitness solution for a park, middle school, hotel, resort, spa, organization, residential complex, corporation, or even a cruise ship! With 8 pieces it's a complete, versatile version of an indoor gym that addresses several muscle groups and allows 15 users to train simultaneously.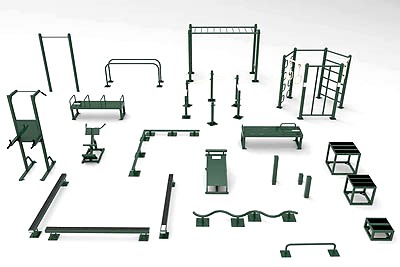 Trail Blazer Package
11 piece equipment mix, and intended to be installed over the length of a trail at various stations. It adds upper body and balance exercises enhancing the lower body exercise that walkers, runners, and bikers get along a trail.
Let's move kids package

Getting kids to exercise has to be made FUN! The Let's Move Kids package was carefully chosen to offer kids the right workouts for their growing bodies.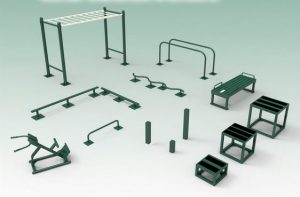 Challenger Package

This Challenger package includes 9 pieces of equipment and consists of our more static pieces of equipment. This means virtually no maintenance or repairs because there are no moving parts.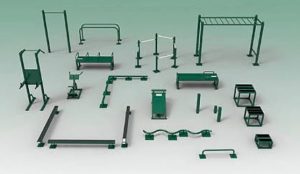 Olympian Package

As our largest package, the Olympian package offers 15 stations for versatile workouts. It consists of our more static pieces of equipment. This means virtually no maintenance or repairs because there are no moving parts.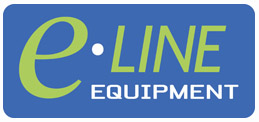 The E-Line Fitness Package
It takes a superior line of equipment to withstand the punishment of the salt air and strong sun found in Hawaii.
You will find this superior quality in TriActive America's premium E-Line Equipment.
9 Stations and 19 pieces that provide a full range of exercises

100% Made in America

Fabricated from recycled steel

Increased durability and rust protection of electro-deposition coating ('E-Coat')
Same superior process used by the automobile

industry

offering the perfect protection from Hawaii's salt air and sun

Innovative design features & custom color options available

10-year warranty