Our Early Childhood Playground Equipment for Preschoolers and Toddlers

…is designed with the needs of little ones in mind: smaller hand grips and lower steps help kids develop their balance and coordination in a safe environment. Creative designs and bold colors spark their young imaginations. Developmentally appropriate play activities help build their cognitive, social and fine and gross motor skills.
Open designs provide a continuous line of sight for easy sup

ervision

Physical activities built balance, strength, and fine- and gross-motor skills

Imaginary play activities promote cognitive and social development

Flexible designs pack plenty of play value into any size space or budget
With our manufacturer Playworld, we offer different lines of Pre-K play equipment, providing the right fit for your community, school or facility.
Play Explorers
Custom-create your own playground with Explorers, our most flexible and durable early childhood solution. The modular design lets you choose the components and colors that fit your budget and vision. Combine classic and modern components such as slides, climbers, decks and activity panels. Freestanding equipment such as swings and stand-alone climbers can be individually added to your playground.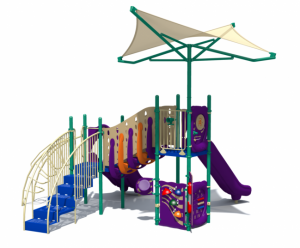 Fun Centers
These unique playgrounds not only provide fun and excitement, but they are an important part of a child's development. Every activity focuses on essential physical, social & intellectual stimulation. From the challenging journey across the Balance Connector to the Spiral Climber, there is something for every child to experience.
Bambino
Give children their first step into "big kid" playgrounds with Activo Bambino. This multi-sensory playground gives younger children a taste of perceived risk with safe, fun activities designed just for them. Activo Bambino will help develop balance skills, encourage discovery with activity panels, and stimulate them with motion activities.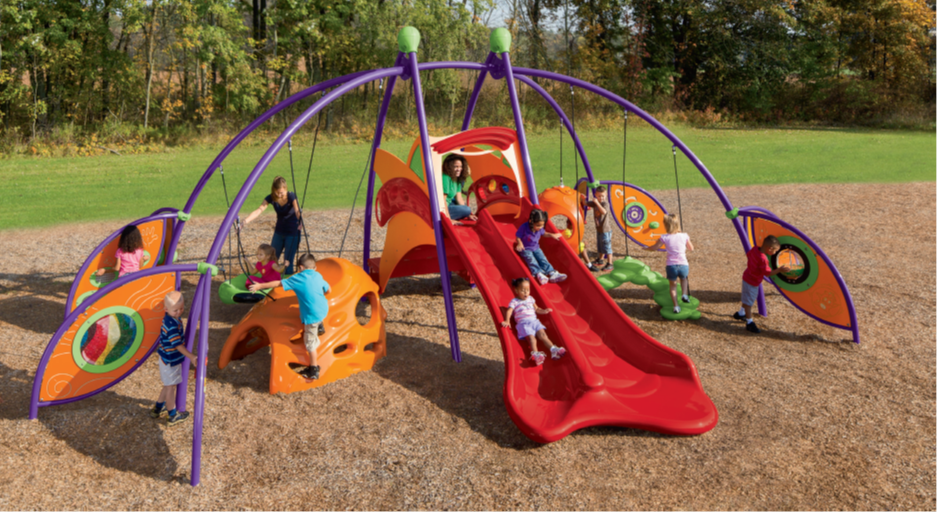 PlayTown
Playtown is the perfect addition to your daycare trike path or early childhood facility. Little ones will love to travel to the PlayTown Music Store, the Fire House, or the Gas Station. With twelve locations total, PlayTown will be a trip your toddler and pre-schoolers will love to explore. The activities support and reinforce classroom learning in an outdoor environment, while encouraging imagination and cooperation.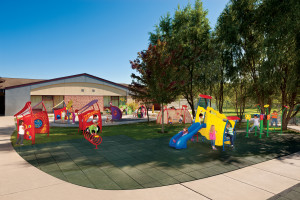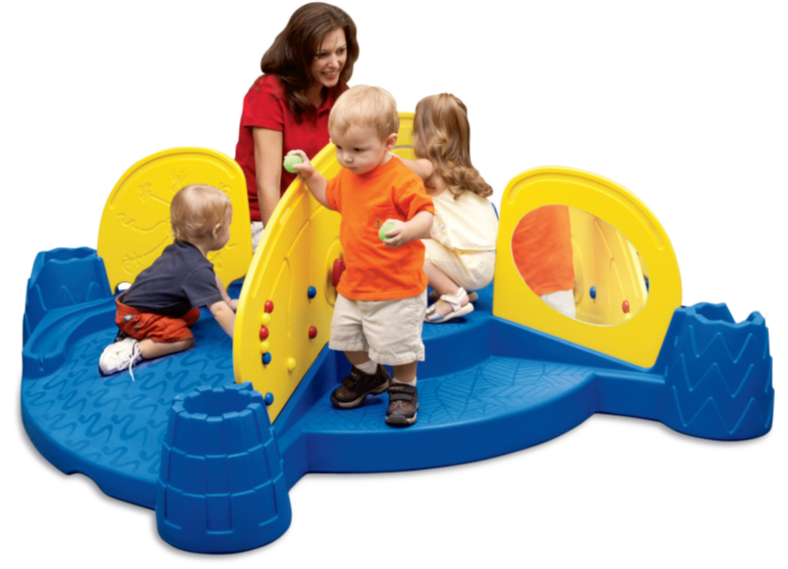 FirstPlay Infants & Toddlers

The colorful play panels let toddlers step, slide, peek, sketch and pretend. It's durable, easy to clean and move – perfect for indoors or outdoors. The sturdy design helps little ones balance, stand, and walk, strengthening their bodies and engaging their minds. read more >
Designed

with separate play areas for infant crawlers and walkers.

Assists

in large & small muscle development and encourages eye/hand coordination.

Four durable

plastic panels and

rotomolded

base provide a total of 20 play activities.