PUTTING GREENS

For residential and commercial areas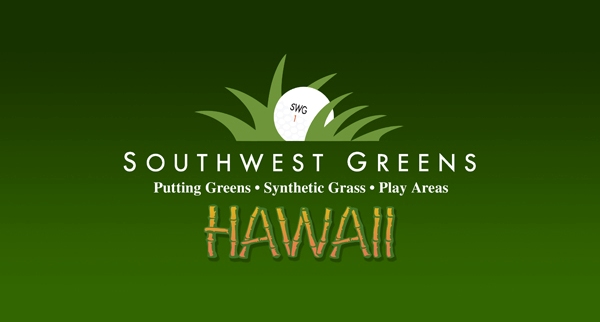 We are the official representatives for Southwest Greens Hawaii on the island of Maui.
Southwest Greens is a leader in the artificial grass and artificial turf grass industry, with over 25 PGA pros owning and endorsing their putting greens. Our synthetic turf home putting greens have set the industry standard for performance, looks, durability and environmental consciousness.
How about a putting green in your backyard?

SkyShades Hawaii has an excellent choice for backyard, indoor and commercial putting greens. Our custom design options and expert construction and installation allow you to get the green of your dreams. Our putting greens are constructed using the finest synthetics on the market. With our expert attention to detail and high-quality products, your backyard, front yard or indoor area will become the talk of the town.
Get a surface that allows for precision chipping, excellent shots of the green and true ball roll every time when you select one of our greens for your golfing needs. Our Hawaii putting greens can be custom designed to fit your personal skill level by adding slopes, fringe, and/or sand bunkers. Never worry about mowing or watering your lawn again!
Putting Greens by Nicklaus Design

We have partnered with Nicklaus Design to offer our clients a premium line of putting greens. This unprecedented partnership with the recognized leader in golf course design underlines our dedication to perfection and brings a level of sophistication and expertise which is unmatched in the synthetic turf industry.
Made in the USA • The Choice of PGA Professionals • Receives 2 LEED points • Water Free, free from lead & harmful fertilizers •
Eco-friendly & 100% recyclable • Virtually maintenance-free • Simulates look, feel & performance of natural grass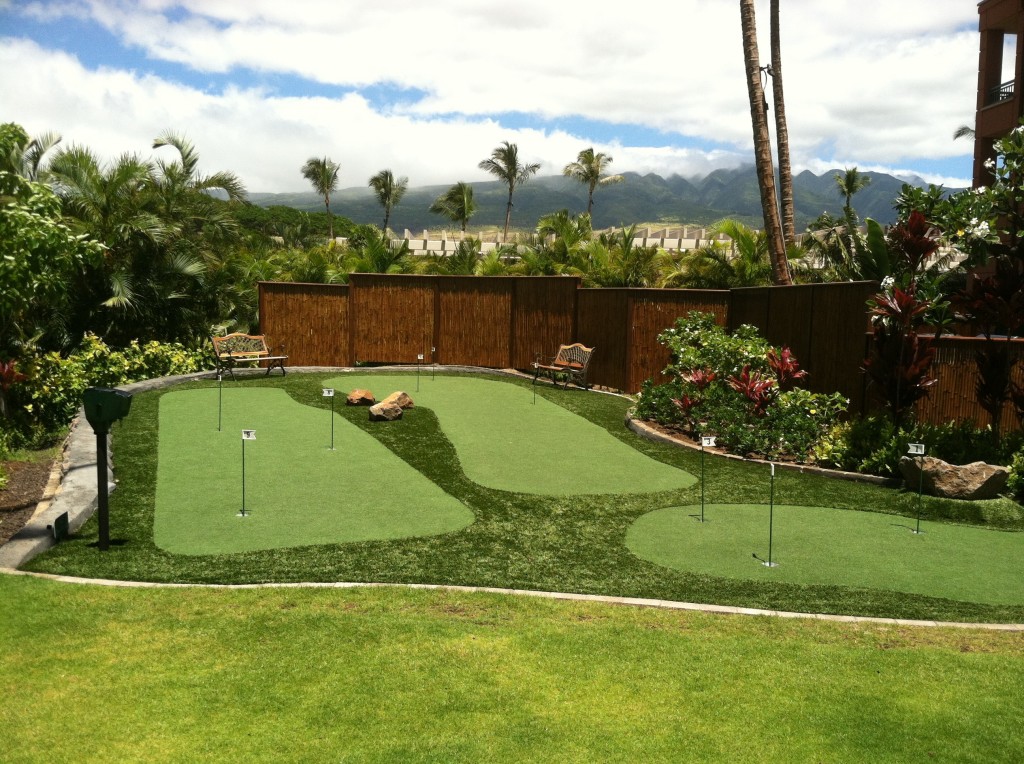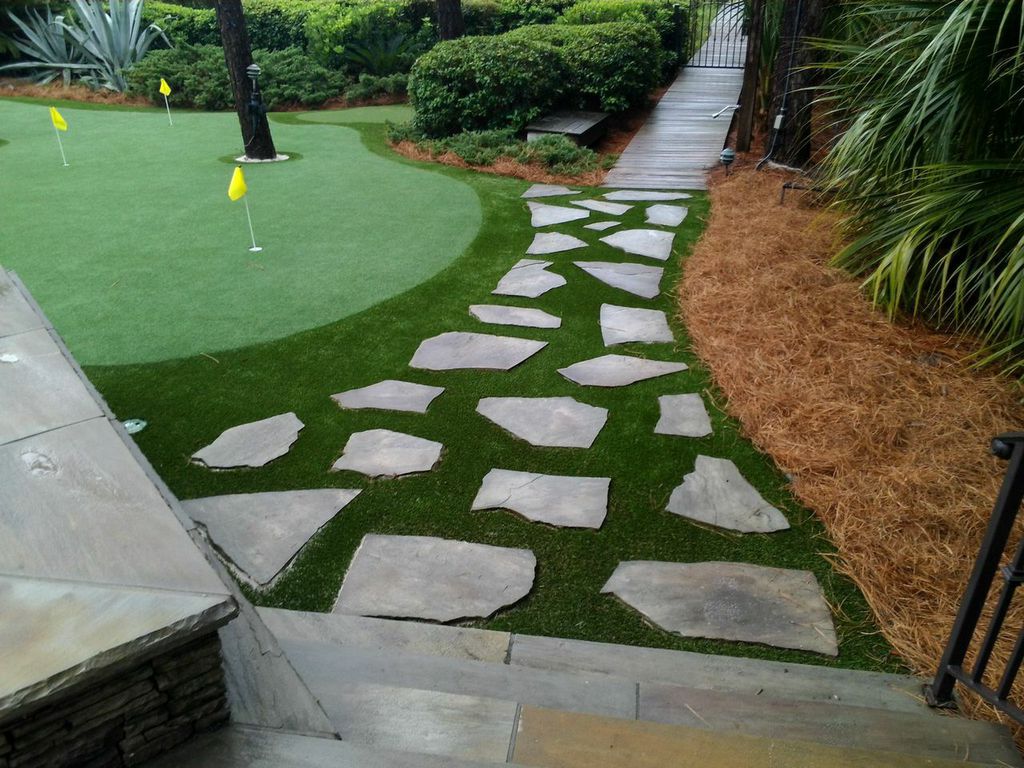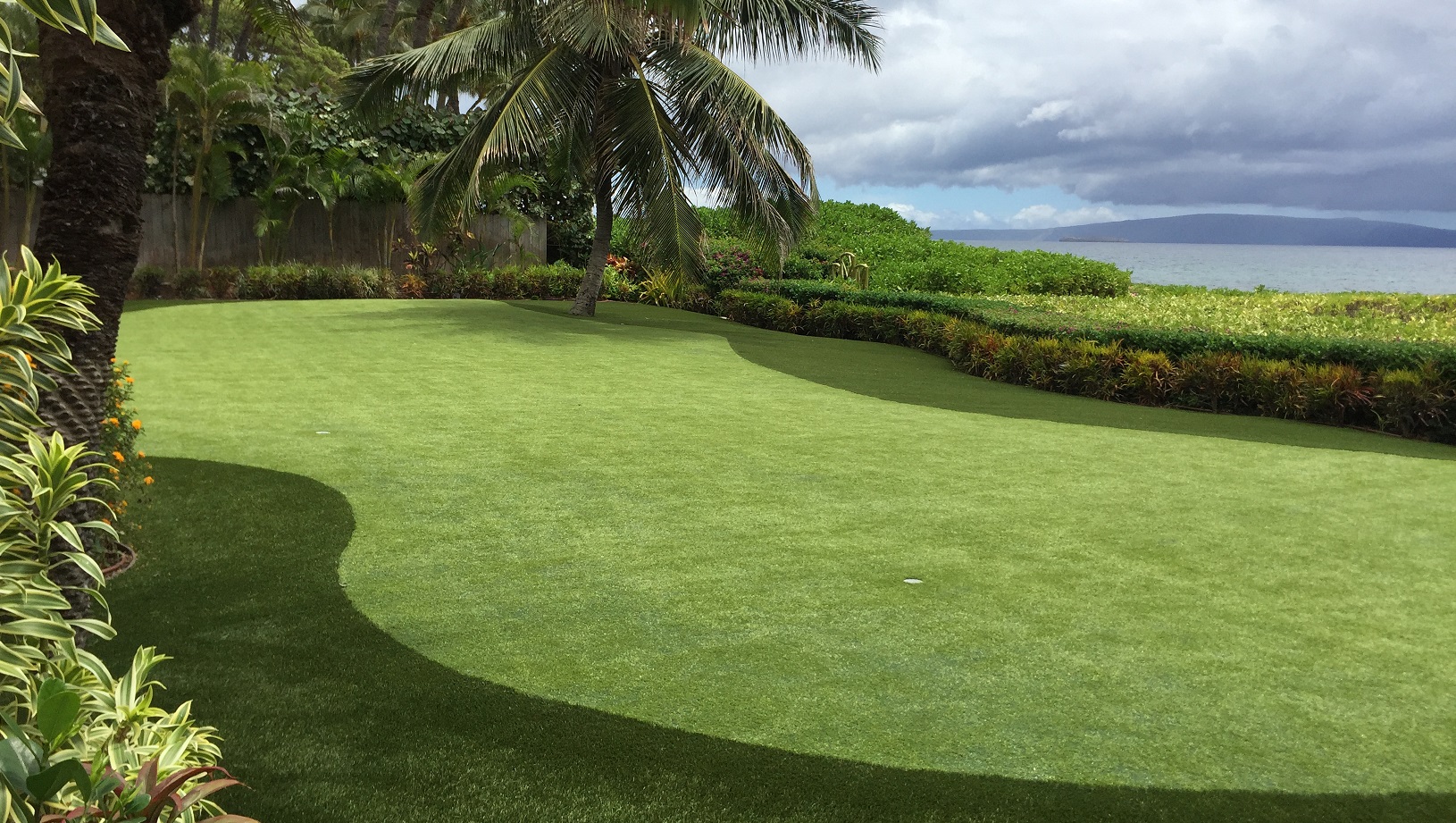 Click here to see how this Putting Green was done

SYNTHETIC TURFSOUTHWEST GREENS HAWAIIPHOTO GALLERYFREE DESIGN CONSULTATION